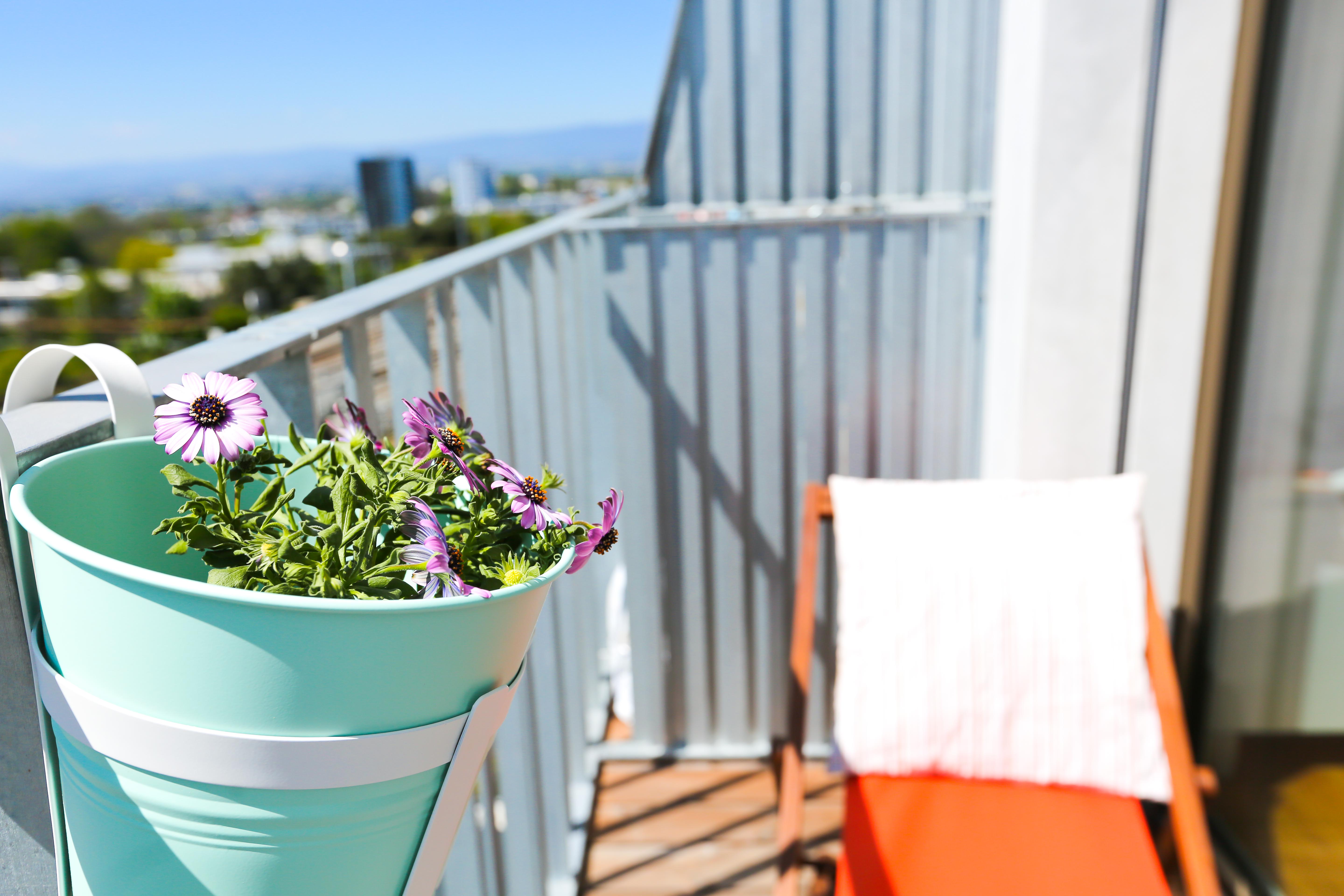 Au mois d'avril, il a fait chaud, puis froid, puis de nouveau chaud. Cet après-midi en tout cas, il fait très beau et j'écris cet article depuis mon petit balcon à l'ombre en écoutant de la musique. Il n'y a pas de bruit, le ciel est bleu, je bois un jus de citron, on se croit presque en été !
Je vous souhaite une bonne fin de week-end. A très vite !
During April, we had hot weather, cold weather and then again hot weather. This afternoon the weather is really good and now I'm sitting on my balcony writing this post while listening to music. There is no noise, the sky is blue, I'm drinking a lemon juice, it's almost summer !

I wish you a lovely end of the weekend. See you soon !

♥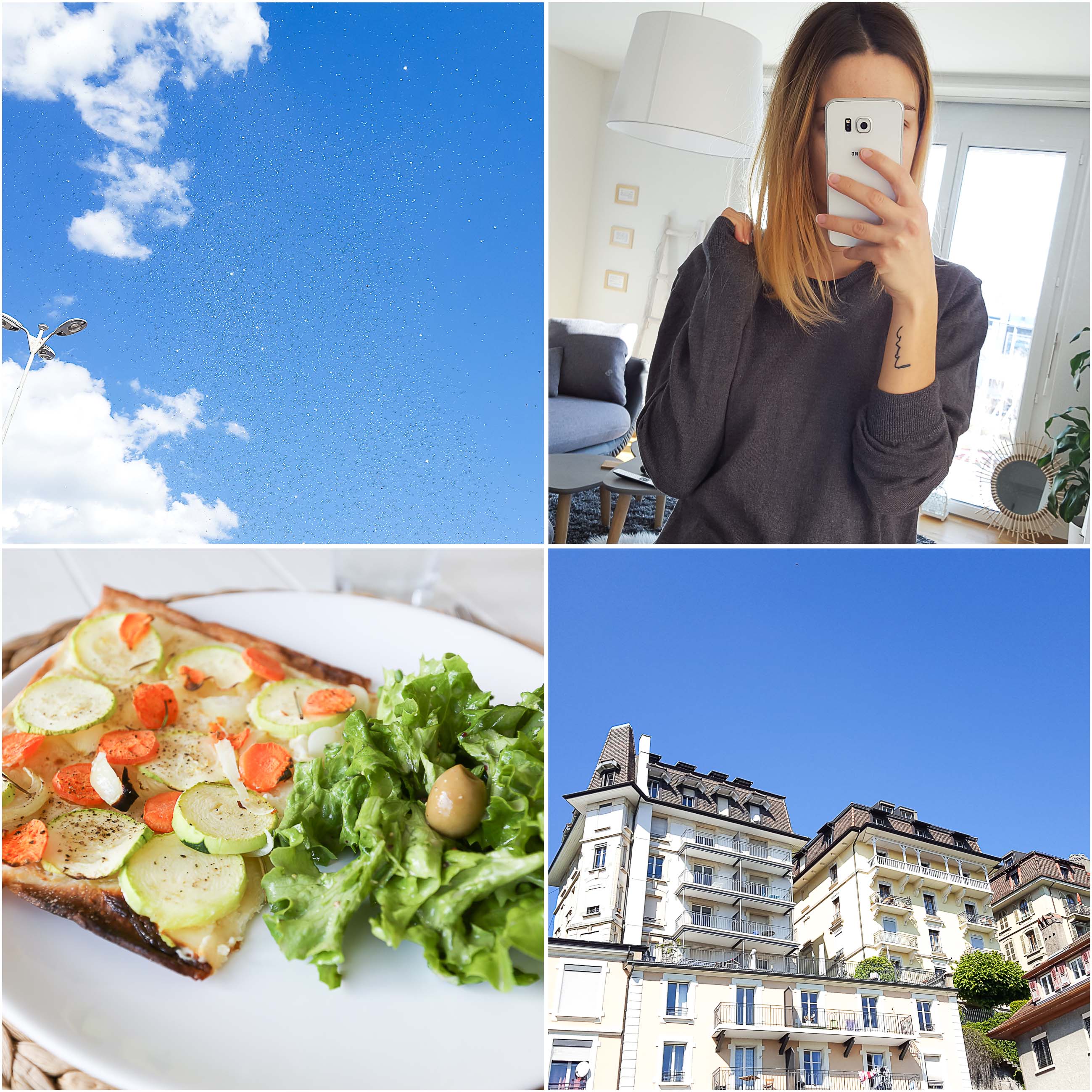 1. Confettis dans le ciel à Carnaval
2. Petit pull en laine
3. Flammenkuche aux légumes avec une salade
4. Lausanne
1. Confetti in the sky for carnival
2. Woolen sweater
3. Vegetables flammenkuche with a salad
4. Lausanne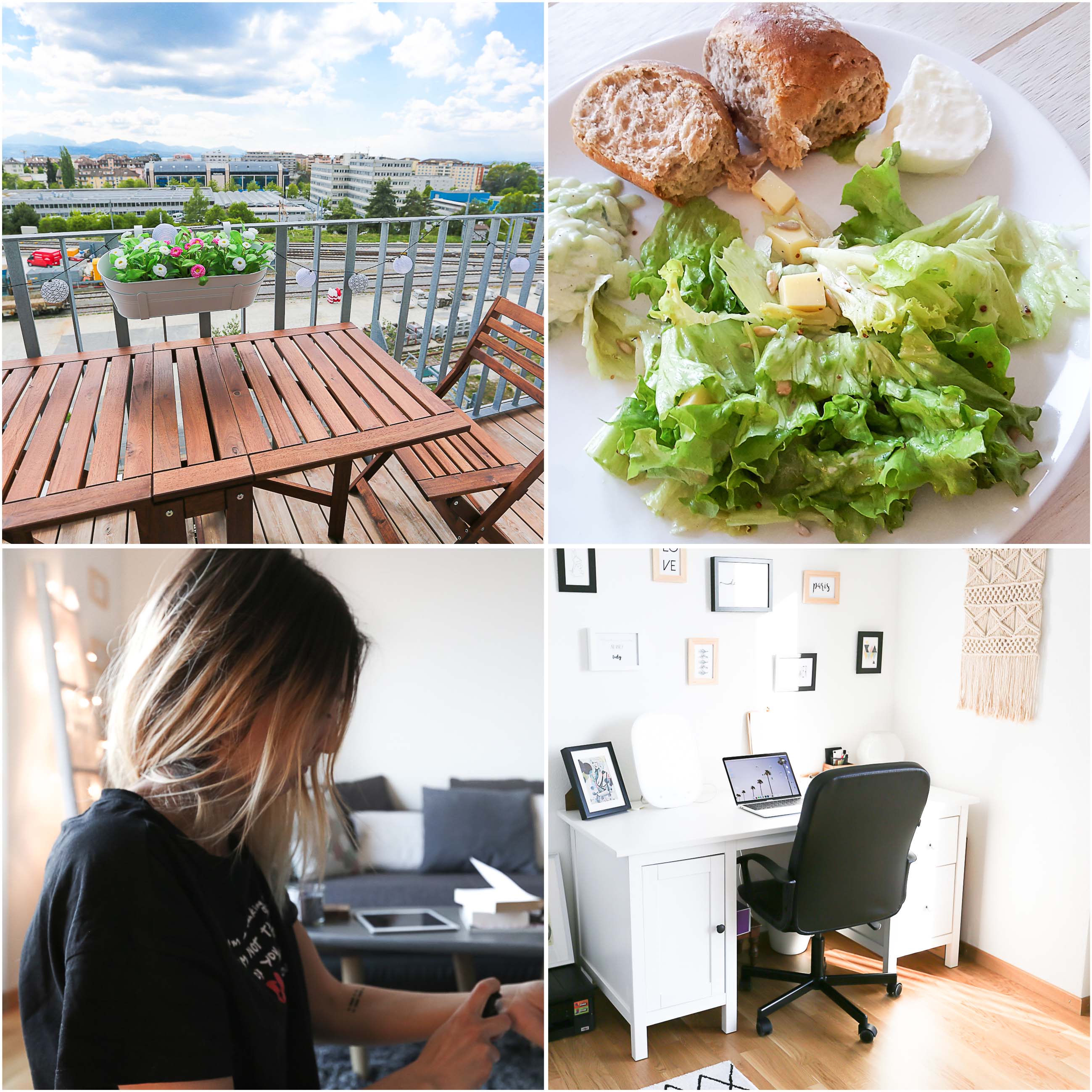 1. Mon petit balcon pour l'été
2. Salade, tsatziki, mozza
3. A la maison
4. Mon bureau
1. Summery balcony
2. Salad, tsatziki, mozzarella
3. Home
4. My desk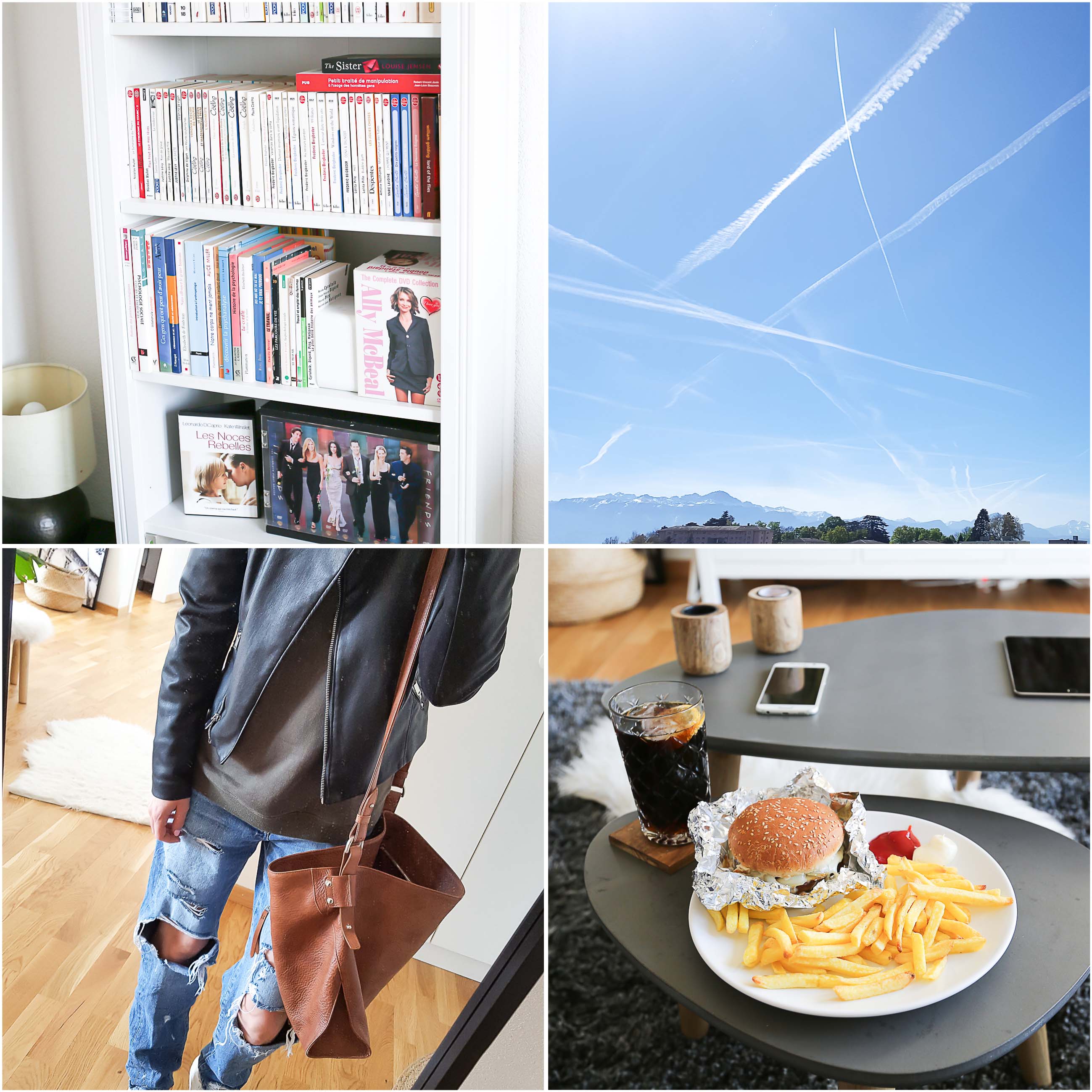 1. Un petit bout de ma bibliothèque
2. Ciel
3. Une tenue de la semaine dernière
4. Hamburger végétarien, frites & coca
1. A part of my library
2. Sky
3. An outfit from last week
4. Veggie burger, french fries & a coke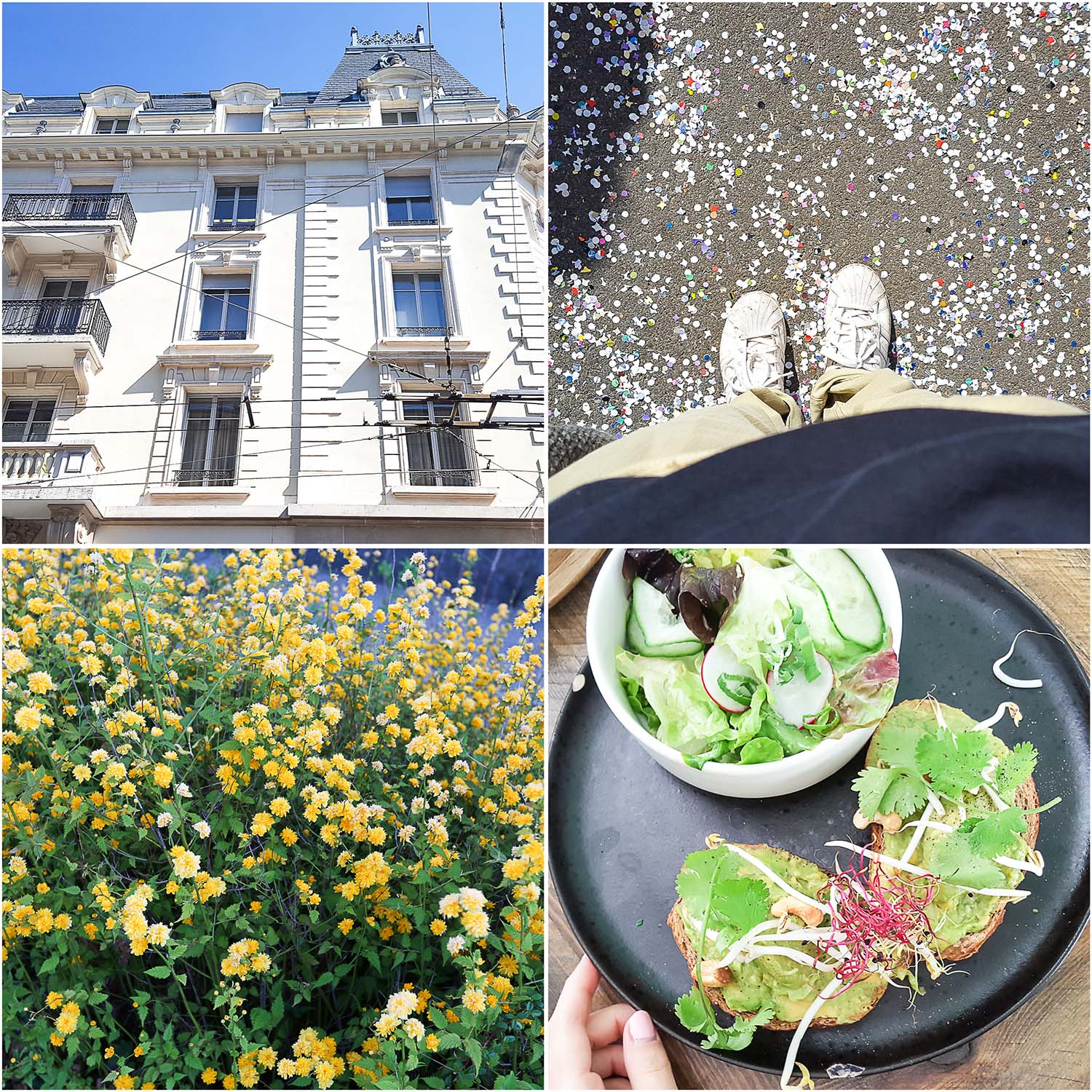 1. Lausanne
2. Confettis
3. Jolies fleurs jaunes
4. Toasts d'avocat & salade. C'était trop bon !
1. Lausanne
2. Confetti
3. Beautiful yellow flowers
4. Avocado toasts & fresh salad. So delicious !