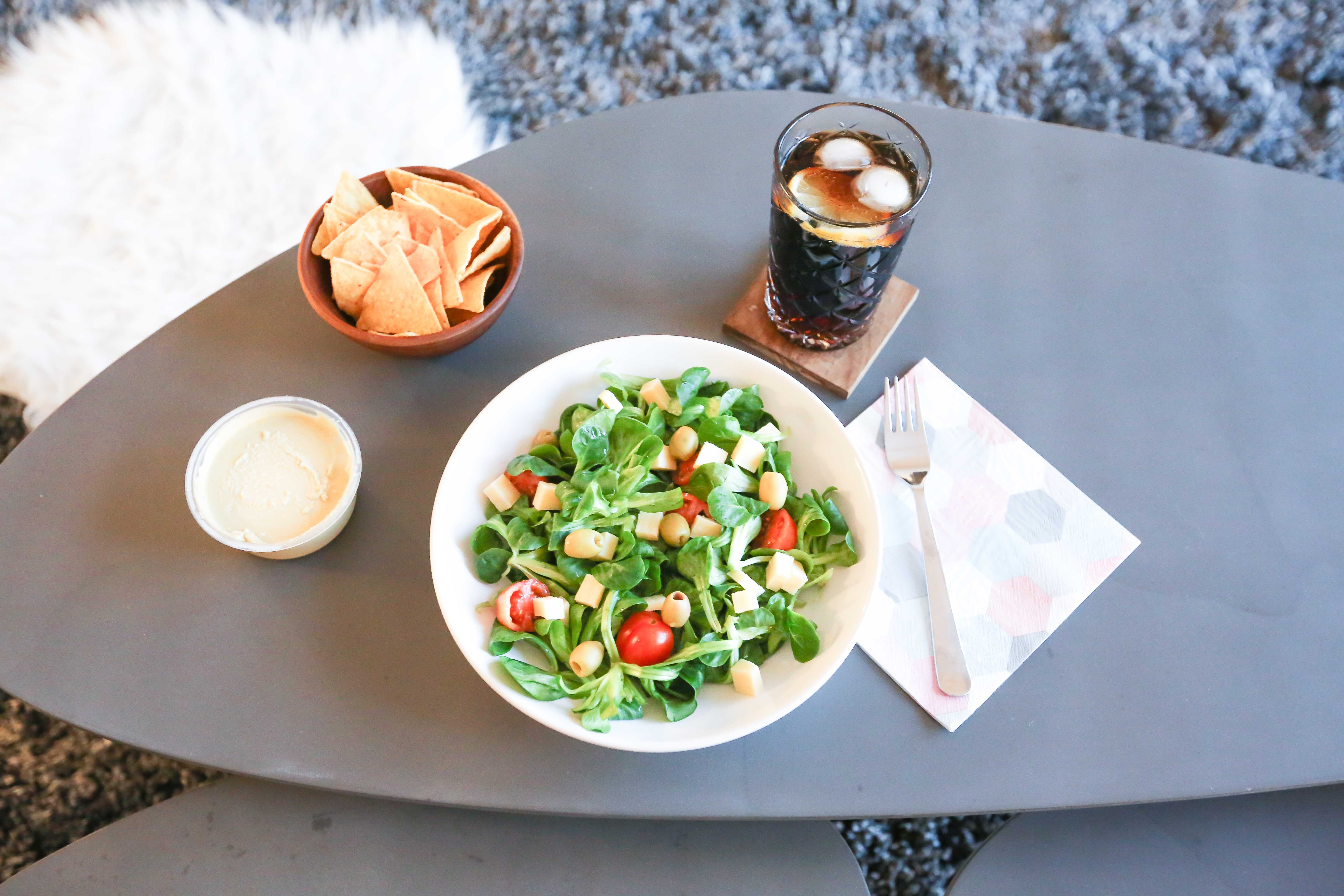 Comme je vous le disais dans l'article précédent, ce soir je ne fête pas la Saint-Valentin avec mon copain. Hier soir, ma cousine m'a envoyé un message trop chou après avoir lu mon article : « tu ne seras pas seule demain, car ton cœur est pris et un cœur amoureux n'est jamais seul ». C'est joli vous ne trouvez pas ?
Aujourd'hui, je me suis donc dit que j'allais prendre soin de moi et me faire plaisir. Je suis allée faire du shopping, j'ai mis quelques nouvelles décos dans la maison, j'ai préparé une délicieuse petite salade avec en guise d'apéro des chips, du houmous et un Coca et je passe ma soirée devant mon film préféré, Les Noces Rebelles. Ouiii Leo & Kate Forever. (Je sais c'est pas le meilleur film d'amour hahaha il est même tragique).
J'espère que vous passez une jolie Saint Valentin que vous soyez seul ou accompagné. Et n'oubliez pas, le principal est de passer un beau moment ♥
Like I told you yesterday, I'm not with my boyfriend tonight. Last night, my cousin send me a message after she read my post : « you'll not be alone tomorrow, because your heart is taken and an hearty love is never alone ». It's beautiful isn't it ?

Today, I decided to take care of myself and treat me good. I went shopping, I put some new decor in the house, I cooked a delicious fresh salad and had a little aperitif with chips, humus and a Coke. And now I'm spending the night watching Revolutionary Road, my favorite movie. Yess Leo & Kate Forever. (I know it's not the best romantic movie hahaha it's even tragic).

I hope you all have a nice Valentine's Day, whether you're alone or with your love. And don't forget, the most important is to spend a lovely moment ♥